So, after 27 Level (45->72) i found finaly a new (good enough) Weapon, so i could finaly replace my Greatsword. It was a Greataxe. 6 Crafting capacity but not the golden enchant i really need. So i tried to reroll that enchant. Mats got used, crafting capacity also, but enchant did not change.
Bad luck, i thought, probably only rolled the same enchant again. Second try, enchant did not change. Third try - same result.
9 sparks wasted, 3 crafting capacity wasted. It's not like i have enough sparks...
Game version 2.0.0d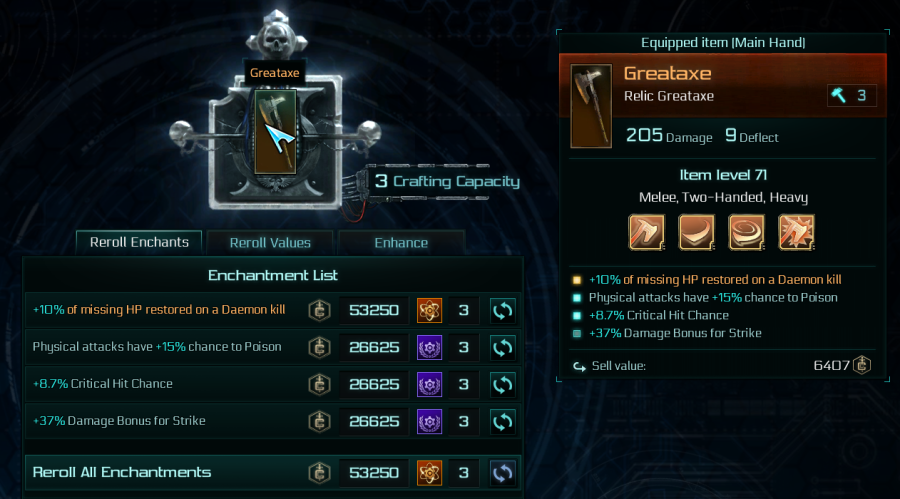 It would also nice, if you could mouseover the enchants and see to what they can be rerolled. Just take a look at Diablo 3, could be done the same.
This post was edited
3 years 275 days ago
by
Tubben