Great news! World of Van Helsing: Deathtrap now includes the Editor on Xbox One as well! With this new feature you can create your own levels, set the route of enemies, decide where you can place traps.
You can invite anyone on your friend list to play the level with you, and your friends can download the level and modify it further, allowing you to not only play co-operatively, but also to create co-operatively. You can also watch a tutorial video if you're unsure how to proceed:
The update includes:
User interface re-designed for Xbox One controller
You can create custom maps with 2 environmental settings, and 5 weather settings. (For example you can play in rain or snow - which are unique to the Editor)
You can create Monster groups from the monsters you met in the main campaign in three categories (42 Common, 19 Champion, 9 Boss)
You can create custom monsters: choose a name and give special abilities from more than 40 abilities
Great reward system: the harder the map the better the loot! Drops Epic, Ancient or Godlike items as well!
You can download your friends' maps to play on or edit them!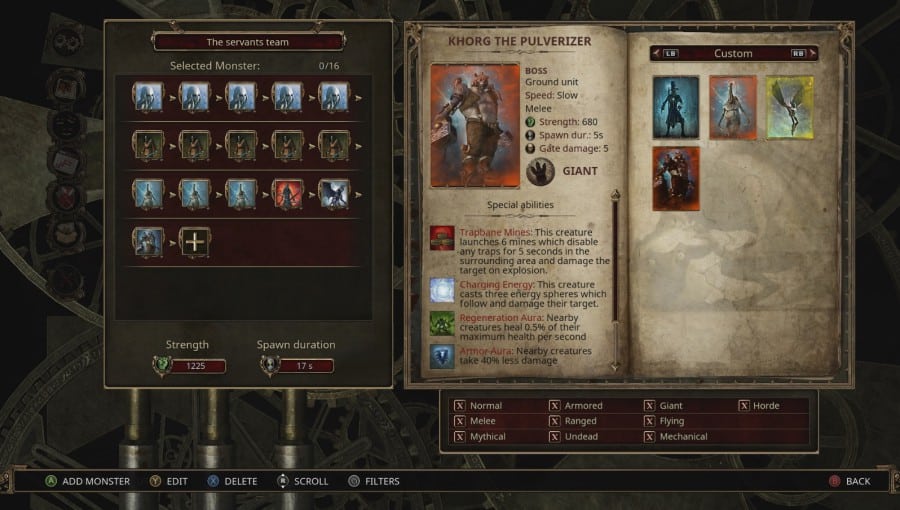 New Achievements!
5 new achievements (+250 GamerScore) connected to the editor:
The Trapmaker's Apprentice (50): Create a custom map with a minimum Strength of 10.000
"Igor! Tonight we create something SPECIAL!" (50): Create a custom monster with extra abilities
Guardians of the Ink (50): Finish a minimum Strength 25.000 custom map in coop with a friend
Maker of Labyrinths (50): Create a custom map that includes six valid waves and eight monster gates
The Tester (50): Test a custom map for the first time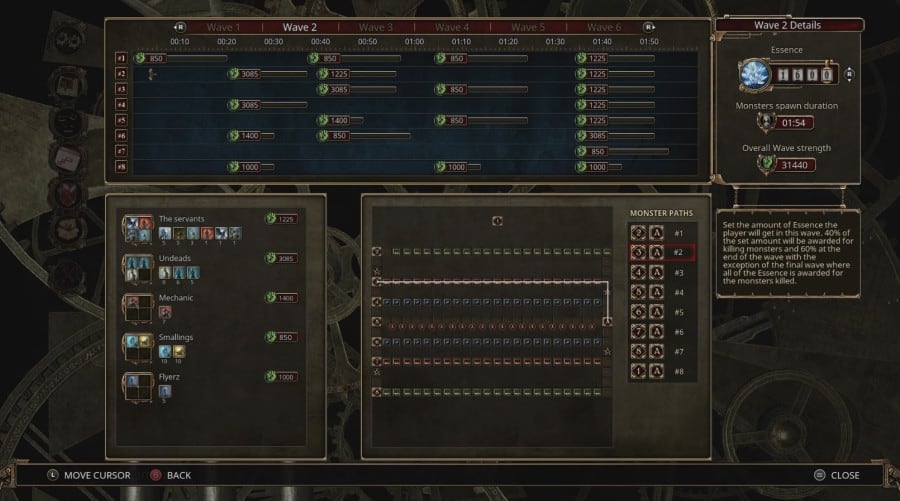 We hope you enjoy this update! Tell us what you think!
This post was edited
5 years 347 days ago
by
Tender