Hi:
As I understand it, 14 character slots are available for the player.
I find I have 12 characters and only 1 empty slot left: the one in the graveyard also takes 1 slot.
I would like to ask for a functionality that completely removes the graveyard character, as there should be.
It's also a little weird that newly-deleted characters would not enter graveyard and automatically remove the old one. Instead they would get permanently deleted while the old one would still stay
Thanks for the help!
============================================================
Update:
a screeshot of the system message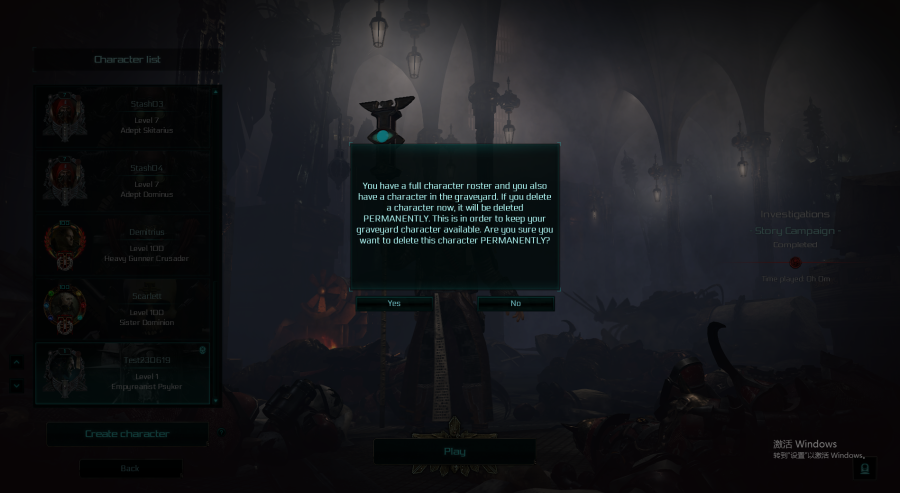 This post was edited
165 days ago
by
Distemper