Hi devs, @MARCOPOLOCS‍
Psn: heruva, platform: ps4
I want to show you a bug i have in an ebony void crusade where 1 mission keeps crashing after loading during teleport on mission opening.
This is quite unfortunate as i am farming for the seasonal challenge to master a void crusade and to get a perk after completing 3 void crusades.
I've put many hours into this void crusade so i'm hoping and wishing you devs can somehow resolve this for me.
I have made a video so you can see all details, unfortunately the crash itself is not visible as this aborts the recording. What you can't see on the video is that it starts teleporting after loading and crashes while doing that.
So here's the video and a screenshot of the blue screen :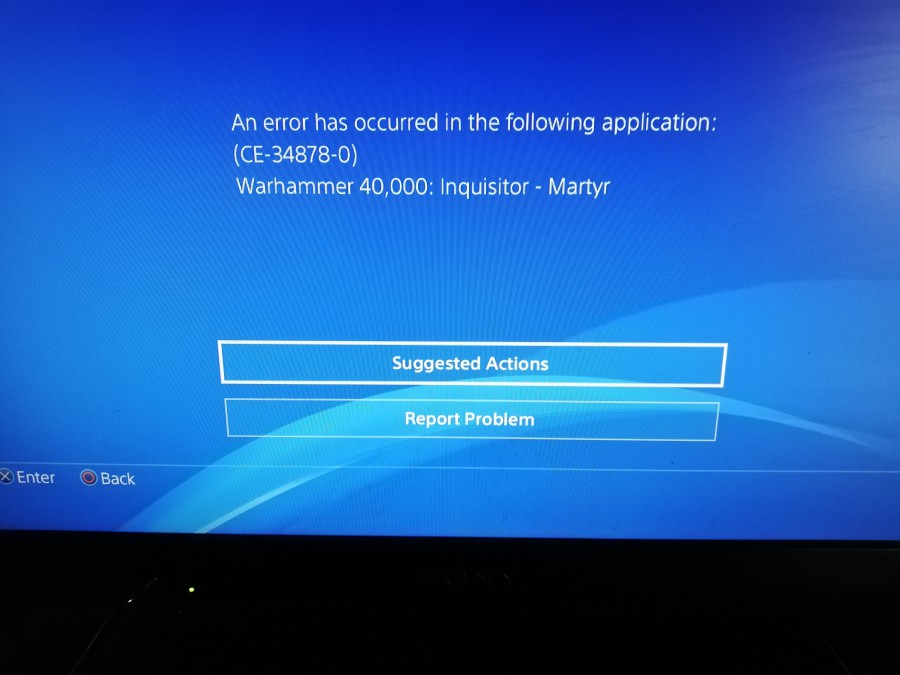 I really hope this can be resolved / unblocked.
Edit: i've tried doing another mission and that works fine. I've got my last info fragment from it. I then tried doing the servo skull mission again and it still crashes so ultimately no resolution.
Rebooting the ps4 does not work either.
I've sent the ps4 error report (option during blue screen) but i don't know if that information will find it's way to the devs.
Cheers
This post was edited
1 year 82 days ago
by
Heruceva