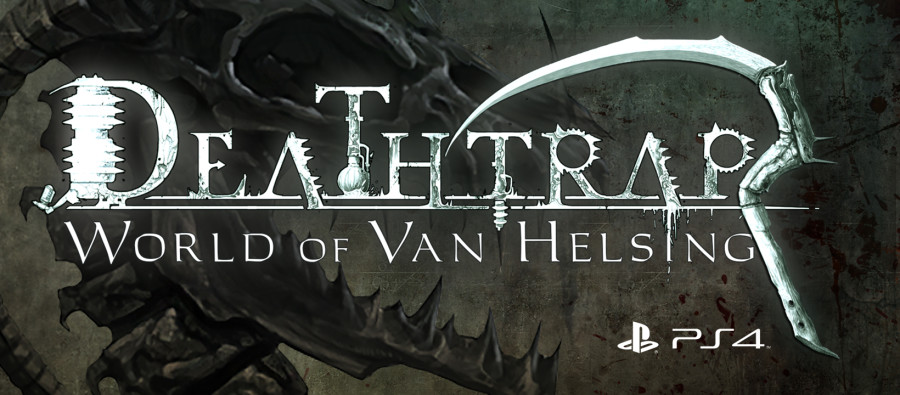 Greetings from the Ink!
We're delighted to announce that Deathtrap is finally available on the PlayStation 4! Set in the world of our The Incredible Adventures of Van Helsing trilogy, this spinoff offers a brand new campaign built around the game mechanics of Van Helsing's Lair minigame - a unique Action-RPG / Tower Defense hybrid where you can set deadly traps and build fearsome towers to stop the incoming hordes of monsters while also controlling your own character who can freely move around the combat area to deal some extra damage.
You can watch the release trailer here:
As you can see, the game offers a large campaign that can be completed alone or in a team of 4 players, but you can also engage in exciting PVP combat as well. The game's deep Action-RPG progression systems allow you to upgrade both your characters and your traps, choose from three classes, and use their unique skills and equipment to defend against the monstrous enemies.
There's more beyond the campaign, too: higher difficulty tiers, hardcore endgame content, built-in map editor - there are always more challenges to overcome in this rich dark fantasy world.
So gear up, and don't let the monsters of the Ink reach our world - if you get the game early, you'll receive three extra helpful minions (two of them normally unlockable with Dreamshards) for free!
This post was edited
2 years 250 days ago
by
Tender