Inquisitors!
There's a new "pet" character available for Inquisitor - Martyr: the Monotask Servo-skull! Behold: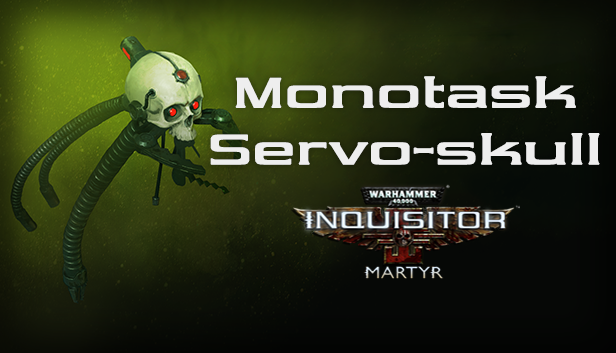 An Inquisitor is required to keep track of immense amounts of facts and data. It is therefore common that they use logic-engine equipped servo-skulls for such tasks.
The DLC is available on Steam and the Neocore Store for $1.99, but you can also spend 800 Fate to obtain it from the in-game store.
Additionally, the Steam Autumn Sale has started, with a discount of 25% on Warhammer 40,000: Inquisitor - Martyr, so make sure you grab it if you don't own the game already. The sale lasts until November 27.
This post was edited
5 years 16 days ago
by
Tender