I'd like to point out:
1. Folks, your graphics engine has a significant shadow-related bug on complex objects which leads to some heavy lag. The "Gothic Indoors" map, where the lag can be reliably reproduced is: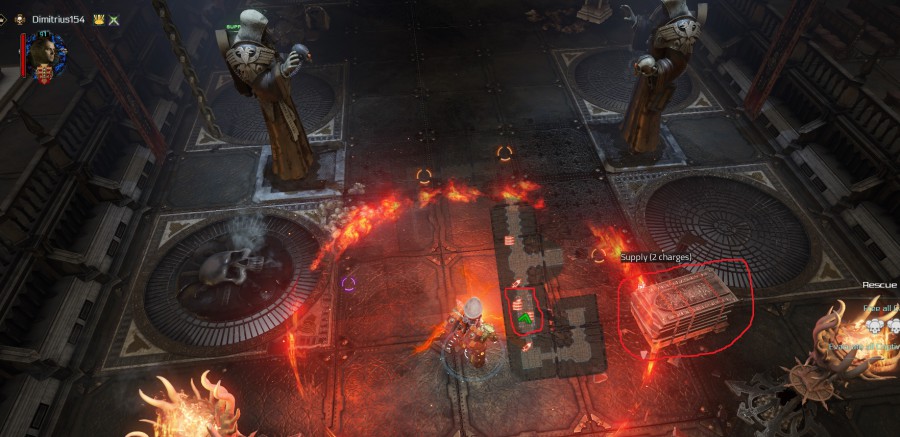 I've outlined the object, IMHO, responsible.
2. There's a "Thropospheric Platform" level, which reliably spawns the "Defend the Psyker until she closes the Warp Gate" event. IMHO, this should not be available for non-Chaos-related factions. I mean, the Eldar coming from a Chaos Warp Gate?!