Updates to W40K: Inquisitor will be released. The updates will be applied automatically after the scheduled maintenance and when your Steam client (in on-line mode) is restarted.
Patch 2.2.2
[YES, THIS WAS AN APRIL'S FOOLS POST, HOWEVER, THERE IS ONE CHANGE HERE THAT IS INDEED COMING WITH THE REAL 2.2.2 UPDATE. STAY TUNED.]
-
New Features
The Interactive Update
In order to make the best out of modern, movement-based technologies available to the gaming industry, we are introducing several control-based changes to Inquisitor - Martyr and Inquisitor - Prophecy. We aim to provide a more interactive and challenging experience for those who are interested in what the future of gaming will look like (VR accessories or webcam required).
Gesture-based controls: you can attack, move and use emotes using your VR kit or webcam. To issue a command, mimic the movement of your character to perform a move, attack or skill. Raise your hands to praise the Emperor to perform the Reverence emote.
Standing on a mechanically moving pad is required for newly added IRL emotes.
Hardcore Void Crusades
Players can now create Hardcore Void Crusades. Hardcore Crusades require 7 shards, but the overall loot bonus and quality is increased by 50%.
Pink Void Crusade
Aimed for more casual players. Gather 5 Aethereal Flowers to open the brand new Pink Crusade and complete its chill missions to receive epic rewards! Fight and defeat the Sugar forces, the Pink Legion, and the Rebel Unicorns to collect your righteous bounty.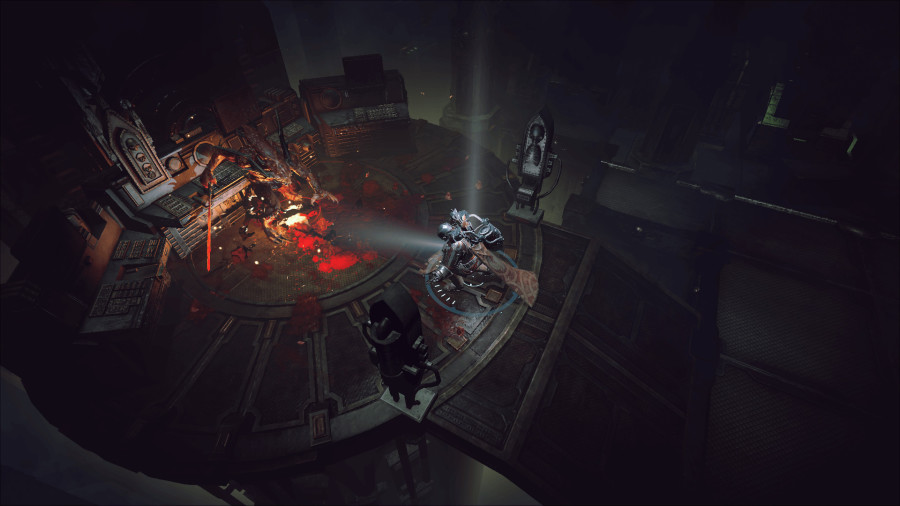 Additional features:
Vox Towers: Various climbable radio towers added to outdoor maps. These need to be unlocked to reveal enemy health bars and various other stats.
New expansions for the Command Bridge: Skull Reliquiary and Jukebox
New equipment: Classic Terran Space Suit - needs to be assembled and equipped for outdoor maps
New pet: Imperial Bear
New game mode: Tactical turn-based game mode
Removed level cap: Grind forever (high-end PC required for higher levels as displaying superhuman abilities require more processing power)
Fixed Bugs
Fixed the rotating head issue
Fixed a progression-breaking bug when players are attempting to mock the Emperor (this is no longer possible)
Improved performance on the cow level
Fixed an issue where the game changes the date to April 1, regardless of the actual date
Various other fixes
This post was edited
3 years 180 days ago
by
Tender