This is the mission where you have to destroy the three Warp Gates (incorrectly referred to as "postules" in the mission objectives) to stop the waves of enemies from destroying the central teleporter where the NPC Grexus goes through.
If you destroy the Warp Gates, Grexus will appear in the middle outside of the main teleporter.
HOWEVER! If you go to loot everything and then take the "right" track, there is a teleporter there that will take you back to the middle where Grexus is supposed to be waiting for you. If you do this however, it deletes Grexus and you can no longer complete the mission.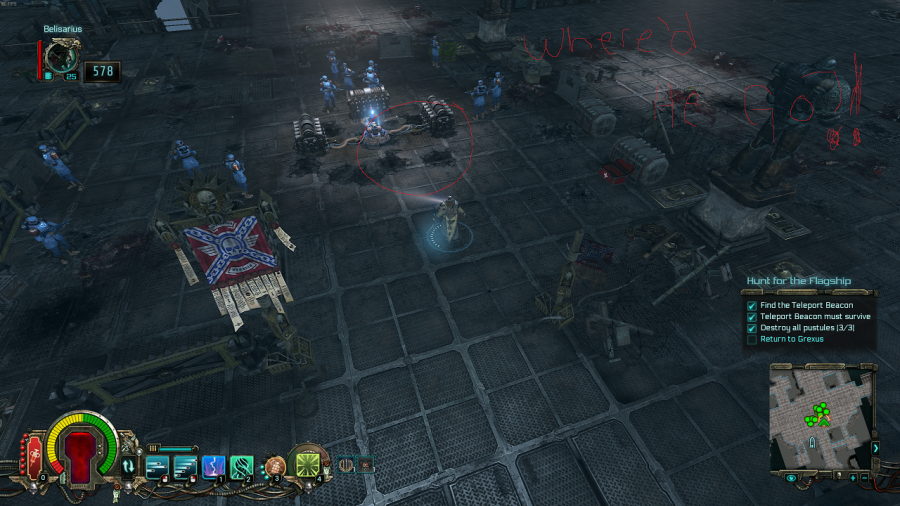 This post was edited
4 years 288 days ago
by
Belisarius