Two new Tarot seals added: one for the Tech-Adept and one for the Sororitas, aiding them in obtaining class-specific loot
And then it turned out it's not for the tech fragments...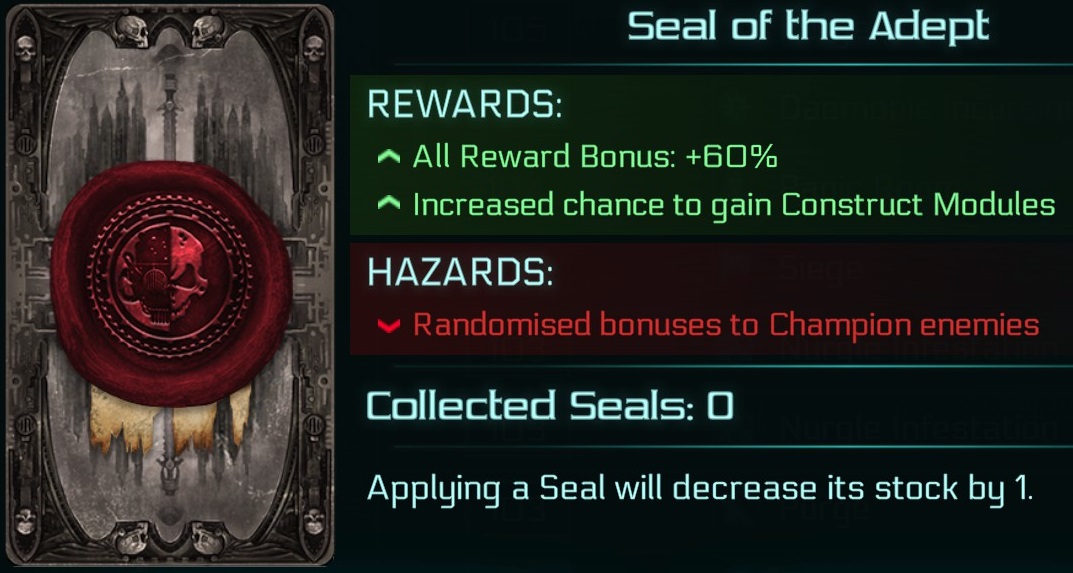 Well, ok, it is a bit of an improvement, I guess. It would be good, Neocore, if you could also fix my module, while you're at it.
Also, any chance of adding seal conversion? You know, being able to spend all that junk now that there is at least one somewhat useful seal for the TA?