I was on a Tarot Mission on a Floating Platform map and came across the following issues.
Blocked Line of Sight. As can be seen below from the picture, vision was obscured by terrain features that did not 'fade out' as it were.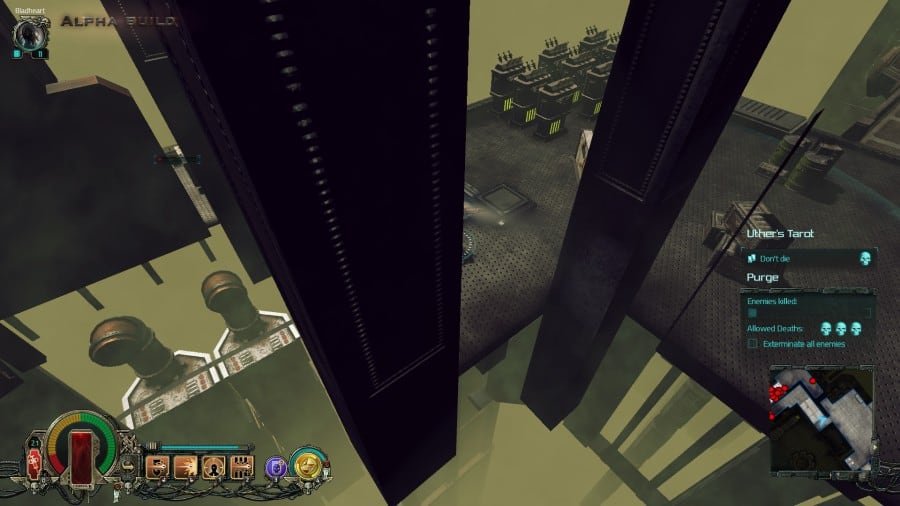 Camera angle when at bottom of ramp. Normally I do not have an issue with the camera angle. However, whilst on this map I found myself at the bottom of a ramp being shot at and taking damage from a dreadnought at the top of the ramp that I could not see, due to its extended weapon range. It was not possible to rotate the camera to see it.
Skin missing. The picture below really says it all. (Given the colour I do wonder if those structures captured in the picture above as well as to the right of that below, also still have 'placeholder' included in them.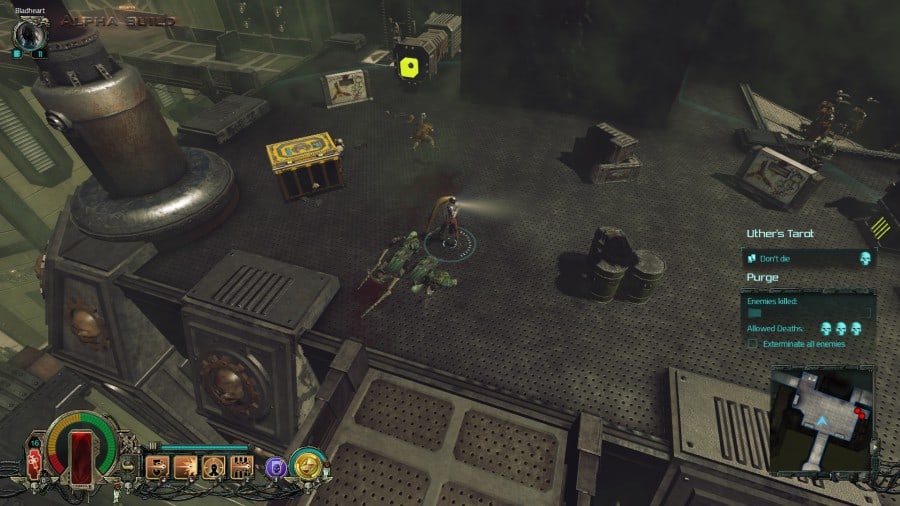 Apart from those issues, I particularly enjoyed the design of that map.