In February 2016 we had a great thing going on here at NeocoreGames: the legendary game reviewer and YouTube-star Angry Joe visited Hungary and our office here in Budapest. This in itself is something really heartwarming, but he also got to see the current build of our next game Warhammer 40,000: Inquisitor – Martyr.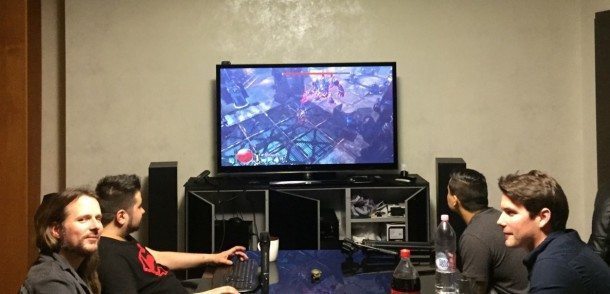 Oh, and spoilers: he liked it.
He and Other Joe arrived Thursday evening, we had some dinner and some fun, but the next day we took him around the office, we did a presentation and an interview. You can see him playing the game while Viktor, our Narrative Designer, answered any questions.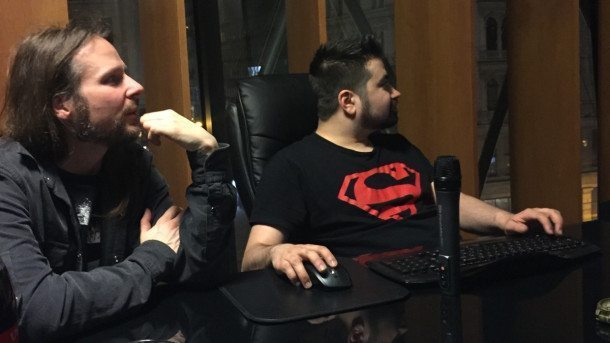 Joe said that he will be following the development of our game and that he loved its concept! He'll be doing a video of it soon, and that means that you'll be able to catch a glimpse of some of the gameplay footage of the improved build (compared to the one we presented at GamesCom last year).
After this, we had fun again: we ran into a fan who recognized Joe, and we ate at a restaurant where the previous night Tom Hanks had dinner! It's winter, but Budapest is very hot right now, isn't it? Here you can see him with Linda, our Head of Publishing and Péter, one of our Producers.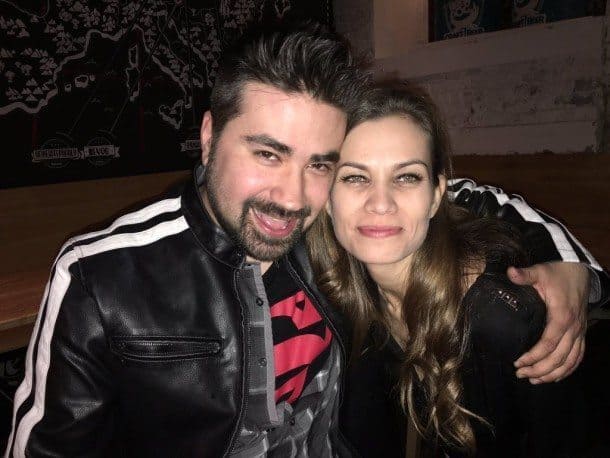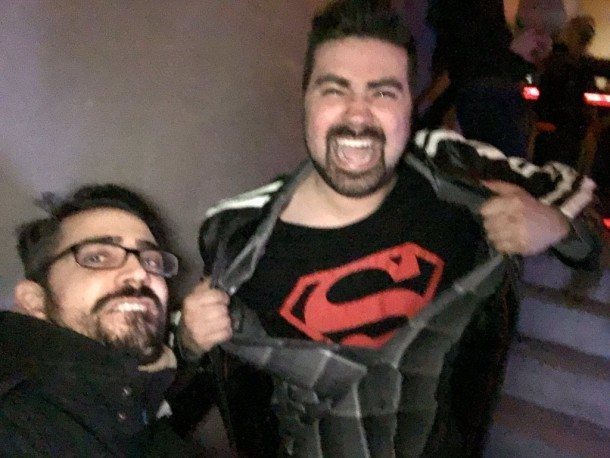 And here is his video he made after the visit:
This post was edited
6 years 295 days ago
by
Tender